N.E.S.T. – Nurturing Experiences for Staff Trainees
The Holiday Hill NEST program grows 9th and 10th graders into leaders
"Our campers don't want to leave – and we don't want that either." Many of our oldest campers eagerly stay on, often becoming the next generation of kid-loving counselors. But NEST is not just counselor training, so we welcome all who seek a very educational and motivational program.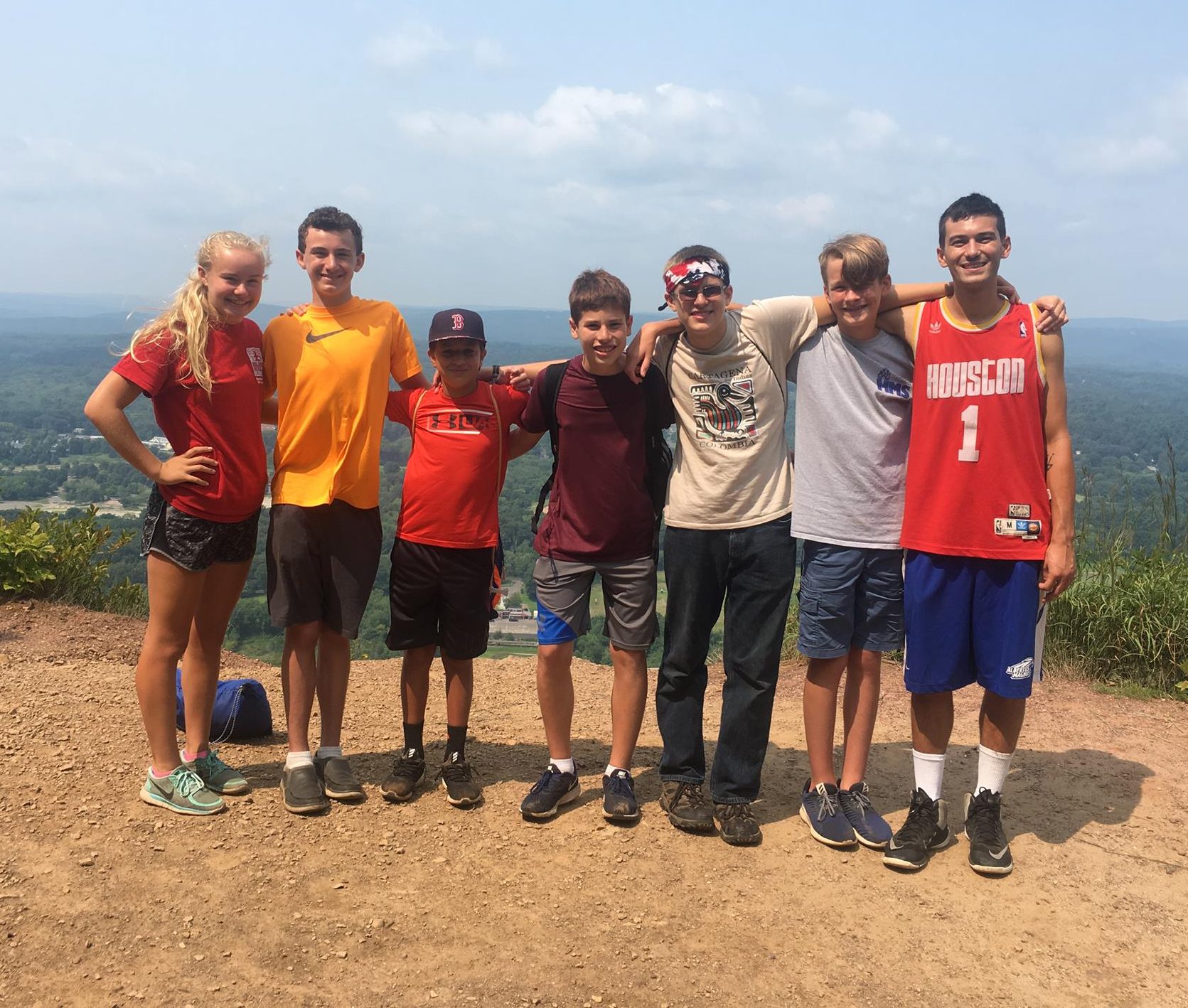 2-year progressive experiential education course

Develops natural leadership qualities by teaching basic camp leadership skills

Creates well-rounded, thoughtful, caring and competent staff members with a broad range of human relation skills, outdoor education techniques, sports, games and camp programming ideas.

Benefits young people regardless of their interest in camp counseling.

While not a prerequisite or a promise, most of our current staff members are graduates of this course!
Campers entering ninth grade in the fall after camp participate in a 4-week program taken in either sessions 1 & 2 or sessions 3 & 4. Eagle Phase candidates need to complete only the regular Camper Application Form.
Course components are led by our Camp Director, Aquatics Director, Ropes Course facilitators and other key camp staff.

Eagles complete a Water Safety Instructor Aid Course: instruction in how to assist in an American Red Cross Aquatics Program.

Enrollment is limited on a first-come, first-served basis by registering with the standard summer camp registration form.

If taken in the first half of the summer, successful participants may return for one or two more sessions as Junior Staff Trainees (JST's). These young people are placed with camper groups to gain experience alongside regular staff.

If the Eagle Phase of the program is taken in the second half of the summer, campers may attend our regular camp program as Hawks (our oldest camper group) for all or part of the first two sessions.
Second summer of the program. Open to graduates of the Eagle Phase who are entering tenth or eleventh grade in the fall.
Junior Counselor candidates' parents enroll them with the regular Camper Application Form. After enrolling, they must complete our Junior Counselor Application under "Signup & Forms". For more information read our Junior Counselor Job Description to understand the expectations of the program.
Junior Counselors enroll for any number of sessions with a special Junior Counselor Application, Registration Packet and camp fee.

JC's attend certain pre-camp meetings in Mid-June along with our regular staff (dates TBA)

Rotated among different camper groups and specialty areas throughout the summer for a variety of experiences with different aged campers and activities.

JCs receive additional in-service training, evaluation and mentoring throughout the summer from their special advisor and our others in camp leadership
Call the camp at 860-423-1375 with questions or to enroll by phone.